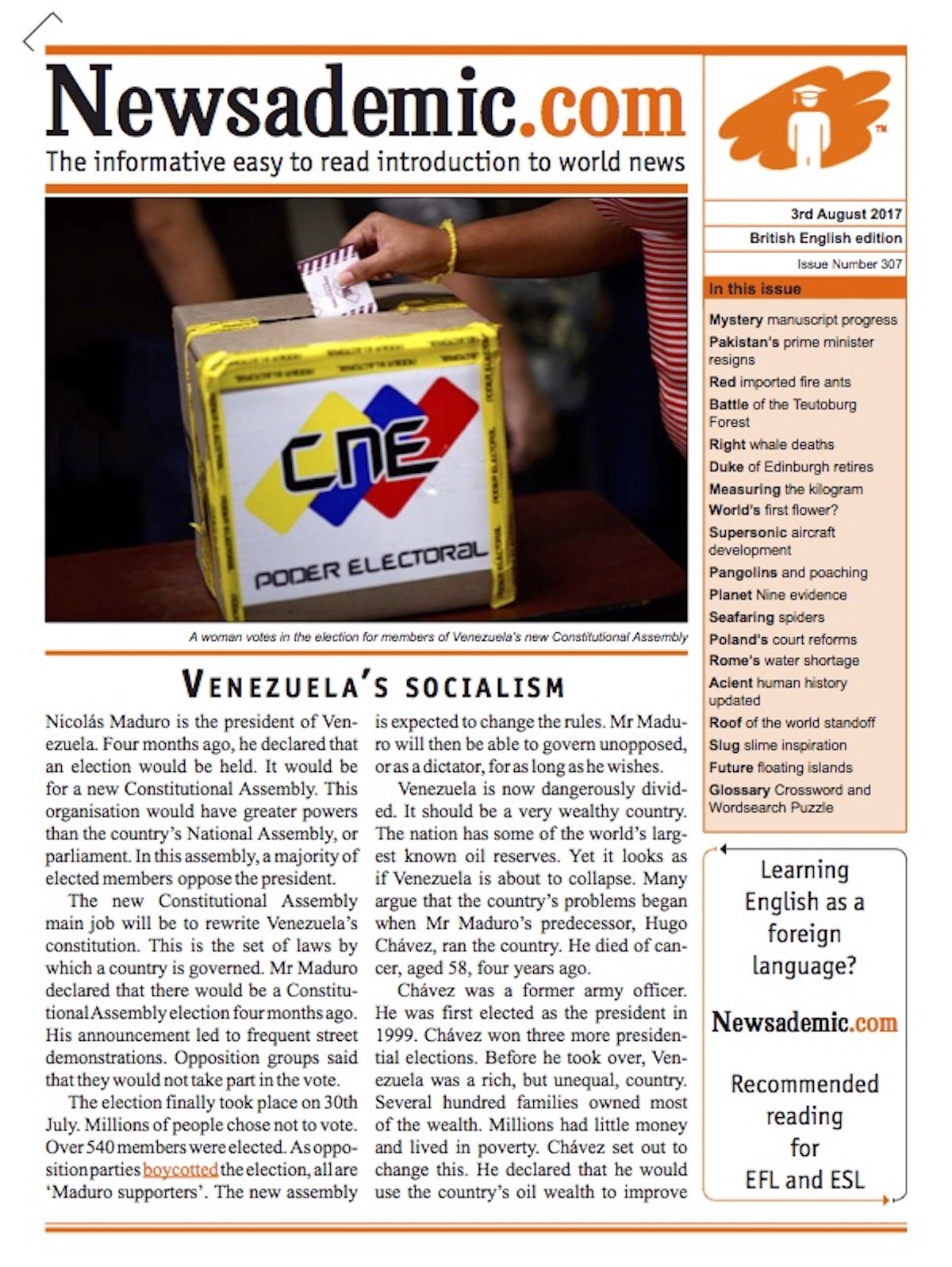 Latest issue highlights
Why is Venezuela now dangerously divided? If it should be a very wealthy country, why is it not and what is '21st century socialism'? Find the answers to these questions in our explanation about what is happening in this South American country.
Also in this issue:
Pakistan's prime minister resigns*

Red imported fire ants

Rome's greatest defeat

Mystery whale deaths

Measuring the kilogram

Planet Nine evidence

Poland's court reforms*

Slug slime inspiration*

India-China standoff*

…and much more!
(those with an * have accompanying activities/worksheets).
INDIVIDUAL & FAMILY SUBSCRIPTIONS
For students' own study and families
SCHOOL & INTERNATIONAL SCHOOL SUBSCRIPTIONS
For school wide, intranet and LMS access
EFL SUBSCRIPTIONS
For English language tutors, schools and colleges
LIBRARY SUBSCRIPTIONS
For school and public libraries
SUBSCRIPTION RENEWAL
Existing or lapsed subscriber and wish to renew? Click here:
Renewing a current subscription early?
Your renewal will automatically activate immediately after you current subscription expires.
You can therefore renew at any time.
"Newsademic has become a very popular resource at our school"
Teacher
"I have used your publication for a few years now and find it one of the best resources we have"
Teacher
"We're glad our subscription is up and running. This is a great resource!"
Teacher