Latest issue highlights
Mass street protests have taken place on the streets of Santiago and other cities in Chile for three weeks. The demonstrators are angry about the country's increasing gap between rich and poor. Because of the protests, Sebastián Piñera, Chile's president, announced that the country could not host two important international conferences, due to be held in the country within the next few weeks. In this issue, we outline the reasons for the protests and how the economic unrest has come about.
Also in this issue:
Argentinians elect new president*

Vampire bats and friendship groups

International jousting tournament*

Further motor industry consolidation*

Daylight Saving Time begins

Delhi's smog returns*

Asteroid belt's new dwarf planet?*

Halloween's Jack-o'-lanterns

Darwin's ship search*

Bushfire-injured koalas*

World Tour: Golden Pharaoh's treasures*
…and much more!
(those with an * have accompanying activities/worksheets).
NEW! READING LEVEL 1 AND 2 APPS
Easier-to-understand digital versions of Newsademic articles.
Try them for free (trial available for a limited period)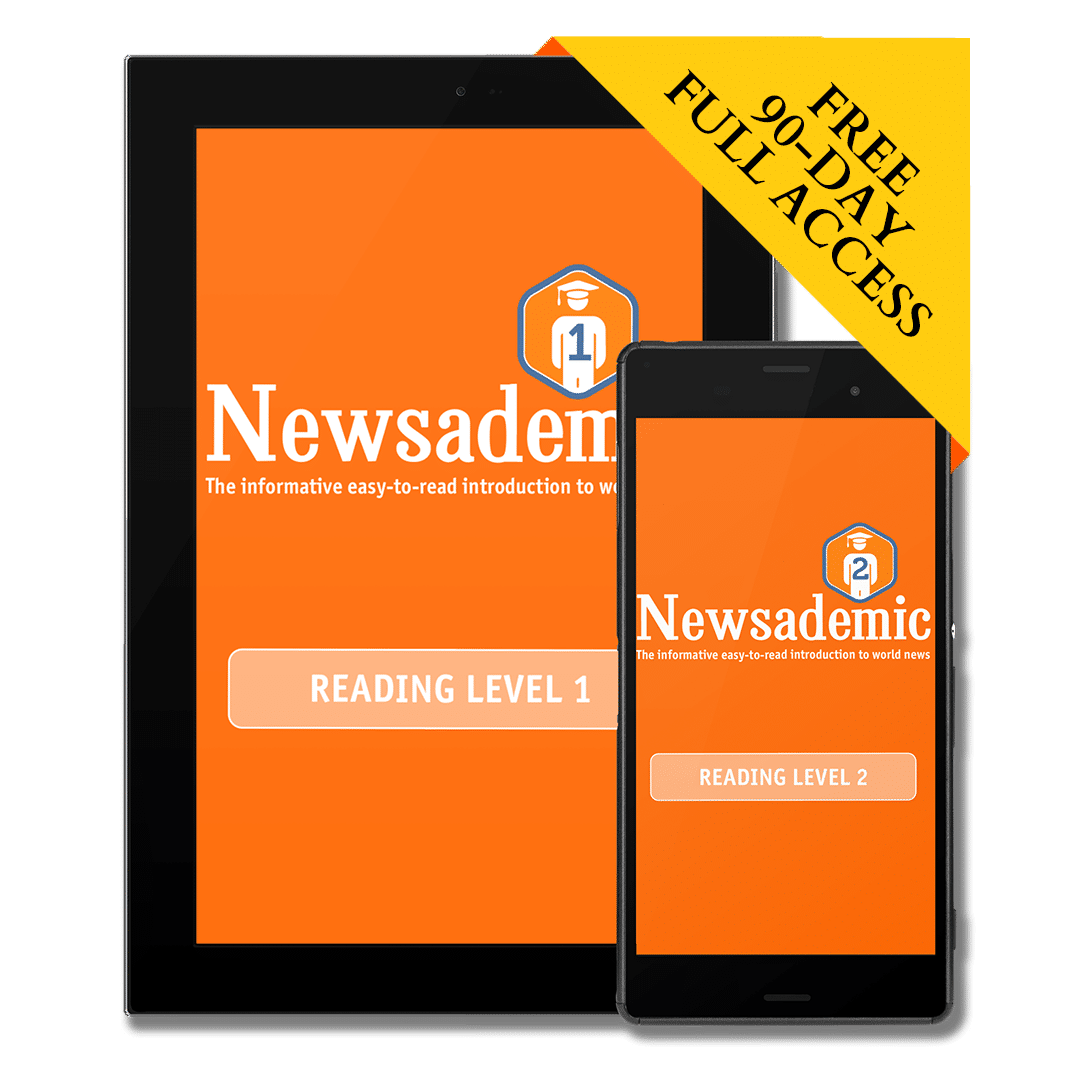 INDIVIDUAL & FAMILY SUBSCRIPTIONS
For students' own study and families
SCHOOL & INTERNATIONAL SCHOOL SUBSCRIPTIONS
For school wide, intranet and LMS access
EFL SUBSCRIPTIONS
For English language tutors, schools and colleges
LIBRARY SUBSCRIPTIONS
For school and public libraries
Existing or lapsed subscriber and wish to renew? Click here:
Renewing a current subscription early?
Your renewal will automatically activate immediately after you current subscription expires.
You can therefore renew at any time.
"Newsademic has become a very popular resource at our school"
"I have used your publication for a few years now and find it one of the best resources we have"
"We're glad our subscription is up and running. This is a great resource!"