Latest issue highlights
Italy is now the country most affected by Covid-19, or the new coronavirus. Its prime minister announced a series of strict measures. All 60 million Italians must follow them. The prime minister told everyone to stay at home and not panic buy from supermarkets that will remain open. Italy is in full lockdown. Just as the country was shutting down, Hubei province in China, on the other side of the world, was starting to reopen. Wuhan city, in Hubei, was where the virus originated. In this issue, we report on what a lockdown means and what has happened in China.
Also in this issue:
International Women's Day protests
Mars rover competition result*
Kenya's rare white giraffes killed
Plastic-eating caterpillars*
Anne Frank 75th anniversary
Oil price crashes*
Lebanon's debt default*
Bulgaria's National Day*
Worldwide Festival of Colours*
Idlib, Erdogan and the European Union*
Bumblebee pesticide study*
Glossary Crossword and
Wordsearch Puzzle
…and much more!
(those with an * have accompanying activities/worksheets).
NEW! READING LEVEL 1 AND 2 APPS
Easier-to-understand digital versions of Newsademic articles.
Try them for free (trial available for a limited period)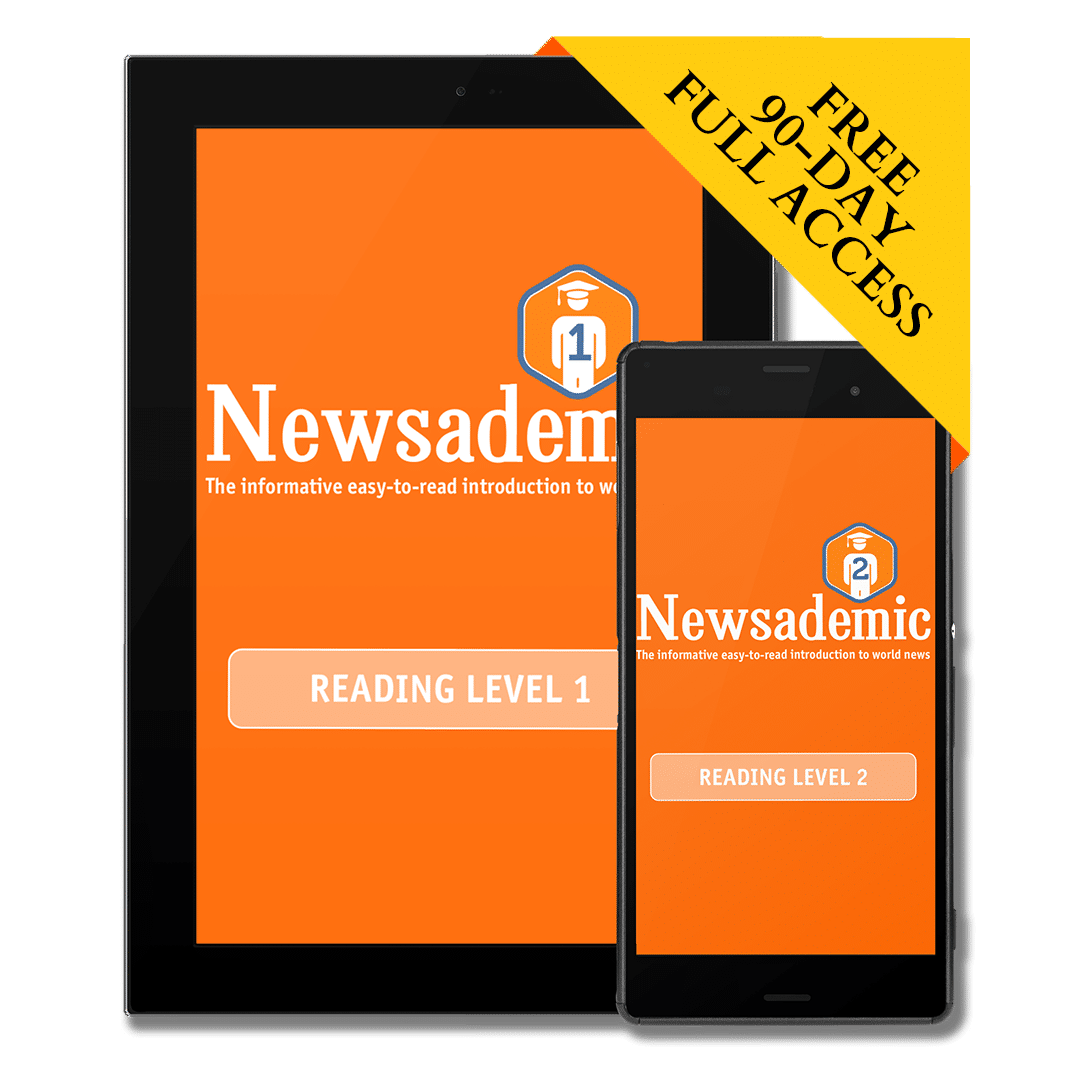 INDIVIDUAL & FAMILY SUBSCRIPTIONS
For students' own study and families
SCHOOL & INTERNATIONAL SCHOOL SUBSCRIPTIONS
For school wide, intranet and LMS access
EFL SUBSCRIPTIONS
For English language tutors, schools and colleges
LIBRARY SUBSCRIPTIONS
For school and public libraries
Existing or lapsed subscriber and wish to renew? Click here:
Renewing a current subscription early?
Your renewal will automatically activate immediately after you current subscription expires.
You can therefore renew at any time.
"Newsademic has become a very popular resource at our school"
"I have used your publication for a few years now and find it one of the best resources we have"
"We're glad our subscription is up and running. This is a great resource!"