Latest issue highlights
The Suez Canal is one of the world's most important and busy sea routes. The waterway is 150 years old. In this issue, we outline its history, and how, after hundreds of years, it was financed, built and became a strategic route that some nations were prepared to fight over. We also cover the waterway's recent upgrade and list what revenues it now generates for the Egyptian government.

Also in this issue:
Sri Lanka elects new president*




AI finds new Nazca figures

Venice's floodwater problem*

BRICS in Brazil*

Tully monster dispute returns*

World Diabetes Day

Berlin Wall fall, 30th anniversary

Transit of Mercury

Giant ape tooth study*

Galaxy plant-based milk chocolate*

Mongolia's reindeer herders*
…and much more!
(those with an * have accompanying activities/worksheets).
NEW! READING LEVEL 1 AND 2 APPS
Easier-to-understand digital versions of Newsademic articles.
Try them for free (trial available for a limited period)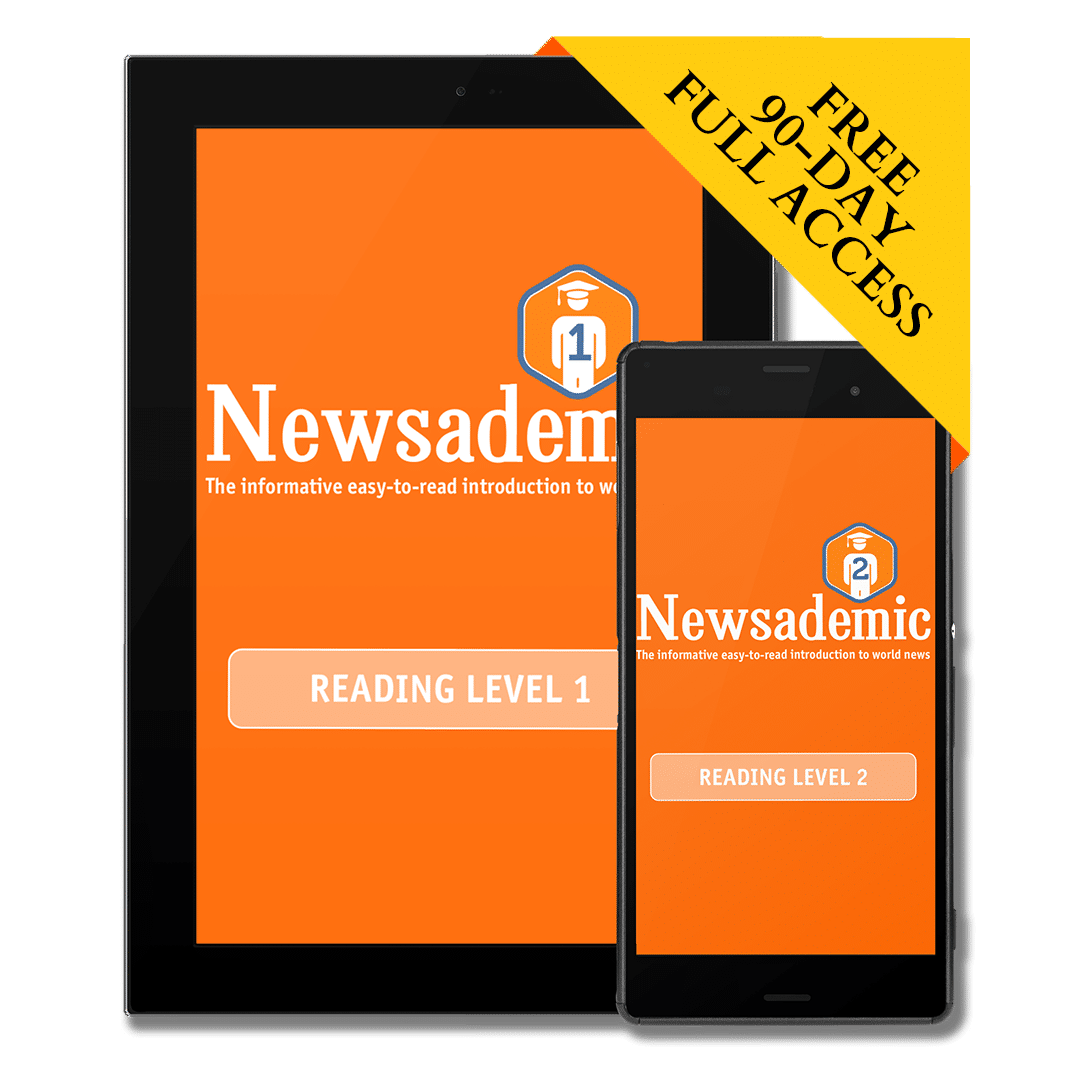 INDIVIDUAL & FAMILY SUBSCRIPTIONS
For students' own study and families
SCHOOL & INTERNATIONAL SCHOOL SUBSCRIPTIONS
For school wide, intranet and LMS access
EFL SUBSCRIPTIONS
For English language tutors, schools and colleges
LIBRARY SUBSCRIPTIONS
For school and public libraries
Existing or lapsed subscriber and wish to renew? Click here:
Renewing a current subscription early?
Your renewal will automatically activate immediately after you current subscription expires.
You can therefore renew at any time.
"Newsademic has become a very popular resource at our school"
"I have used your publication for a few years now and find it one of the best resources we have"
"We're glad our subscription is up and running. This is a great resource!"