Latest issue highlights
Elections in Taiwan are usually overshadowed by China. The recent vote for Taiwan's president was no exception. Tsai Ing-wen of the Democratic Progressive Party won a second four-year term. This time, a record number of people voted for her. The more pro-China KMT candidate came a distant second. In this issue, we outline the history between China and Taiwan, how events in both China and Hong Kong boosted Ms Tsai's chances of success, and why China's leaders regard Taiwan as a breakaway province.

Also in this issue:
American drone assassination

Corpse flower record*

Ukraine airliner shoot-down

Change of sultans in Oman*

Snowy owls visit Detroit*

Earthquake swarm in Puerto Rico*

Culling camels in Australia

Increasing reds, decreasing greys*

Indian Ocean Dipole

Philippines' Taal volcano erupts*

Starlink's worldwide constellation*
…and much more!
(those with an * have accompanying activities/worksheets).
NEW! READING LEVEL 1 AND 2 APPS
Easier-to-understand digital versions of Newsademic articles.
Try them for free (trial available for a limited period)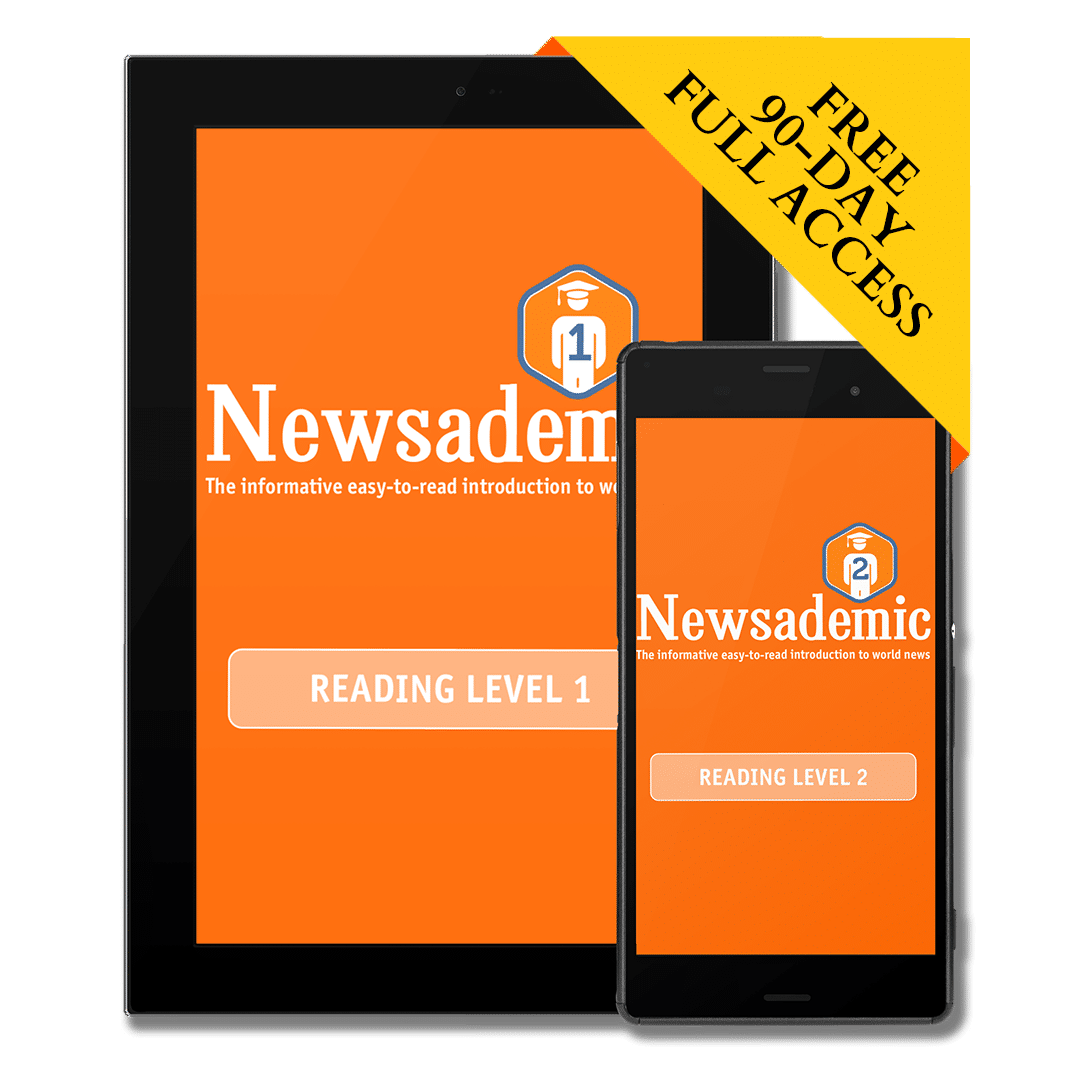 INDIVIDUAL & FAMILY SUBSCRIPTIONS
For students' own study and families
SCHOOL & INTERNATIONAL SCHOOL SUBSCRIPTIONS
For school wide, intranet and LMS access
EFL SUBSCRIPTIONS
For English language tutors, schools and colleges
LIBRARY SUBSCRIPTIONS
For school and public libraries
Existing or lapsed subscriber and wish to renew? Click here:
Renewing a current subscription early?
Your renewal will automatically activate immediately after you current subscription expires.
You can therefore renew at any time.
"Newsademic has become a very popular resource at our school"
"I have used your publication for a few years now and find it one of the best resources we have"
"We're glad our subscription is up and running. This is a great resource!"