Latest issue highlights
The leaders of NATO travelled to London to commemorate the military alliance's 70th anniversary. A two-day meeting followed. In the latest issue, we outline NATO's history, the reasons it was formed, what the members agree do, and how and why it has decided to take military action. In recent years, there have been arguments about how much money each country invests in its armed forces. All have agreed to a 'two percent rule'. How this works is also explained.

Also in this issue:
Reef noise experiment

Romania's president*

Thanksgiving holiday*

Earthquake strikes Albania

Blue whale heartbeat measured*

Fibonacci celebration*

Cosmic Crisp fruit goes on sale*

Mini-moon explosion captured

Bloomberg enters White House race*

Samoa measles curfew*

General strike shuts down France*
…and much more!
(those with an * have accompanying activities/worksheets).
NEW! READING LEVEL 1 AND 2 APPS
Easier-to-understand digital versions of Newsademic articles.
Try them for free (trial available for a limited period)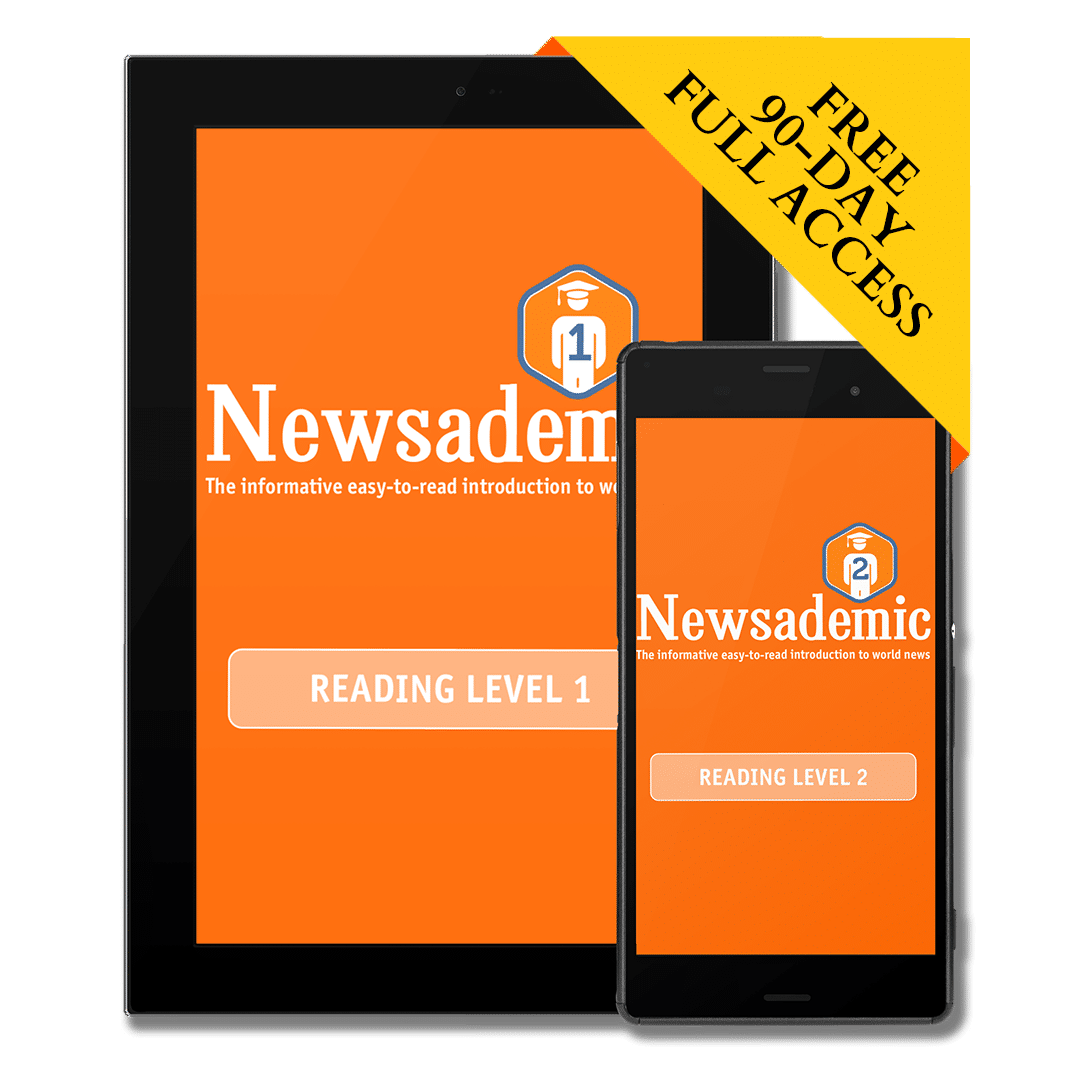 INDIVIDUAL & FAMILY SUBSCRIPTIONS
For students' own study and families
SCHOOL & INTERNATIONAL SCHOOL SUBSCRIPTIONS
For school wide, intranet and LMS access
EFL SUBSCRIPTIONS
For English language tutors, schools and colleges
LIBRARY SUBSCRIPTIONS
For school and public libraries
Existing or lapsed subscriber and wish to renew? Click here:
Renewing a current subscription early?
Your renewal will automatically activate immediately after you current subscription expires.
You can therefore renew at any time.
"Newsademic has become a very popular resource at our school"
"I have used your publication for a few years now and find it one of the best resources we have"
"We're glad our subscription is up and running. This is a great resource!"