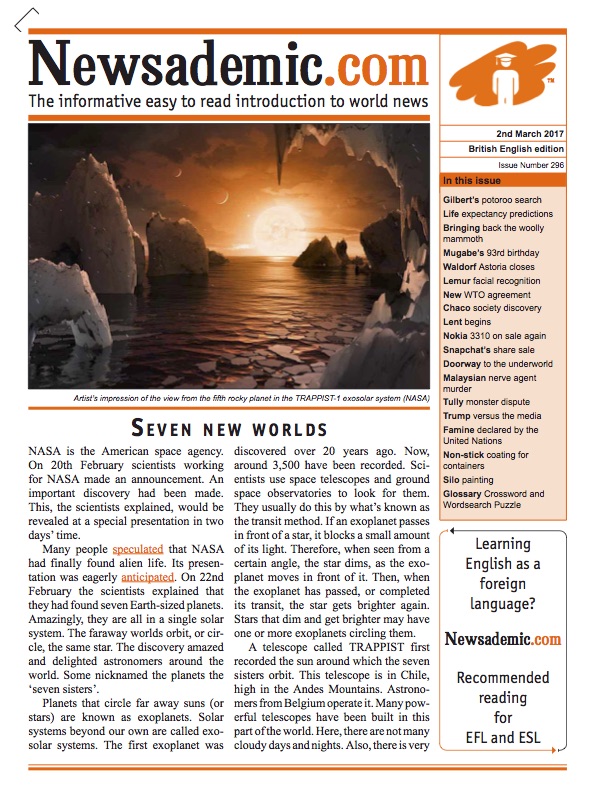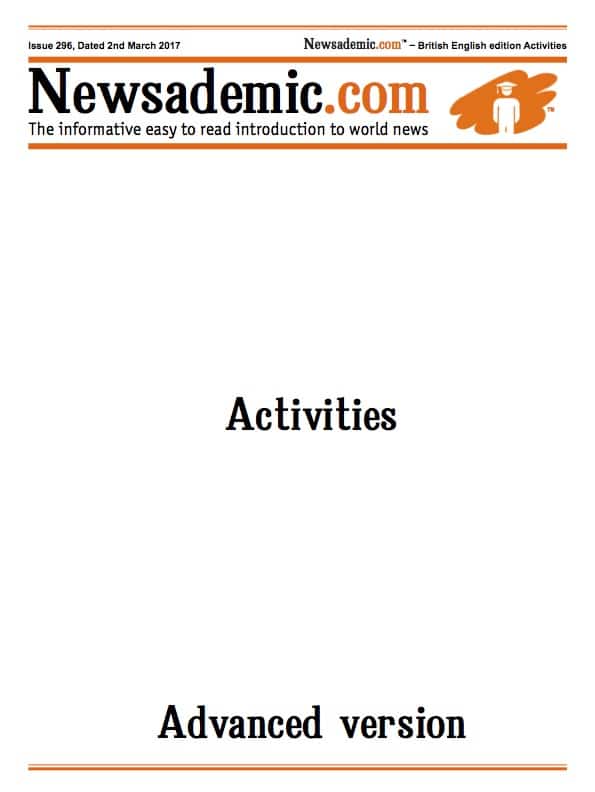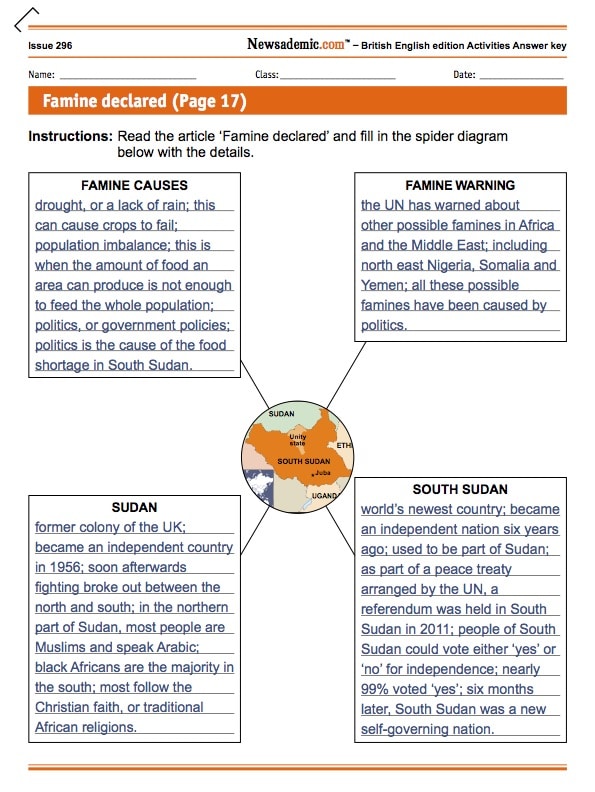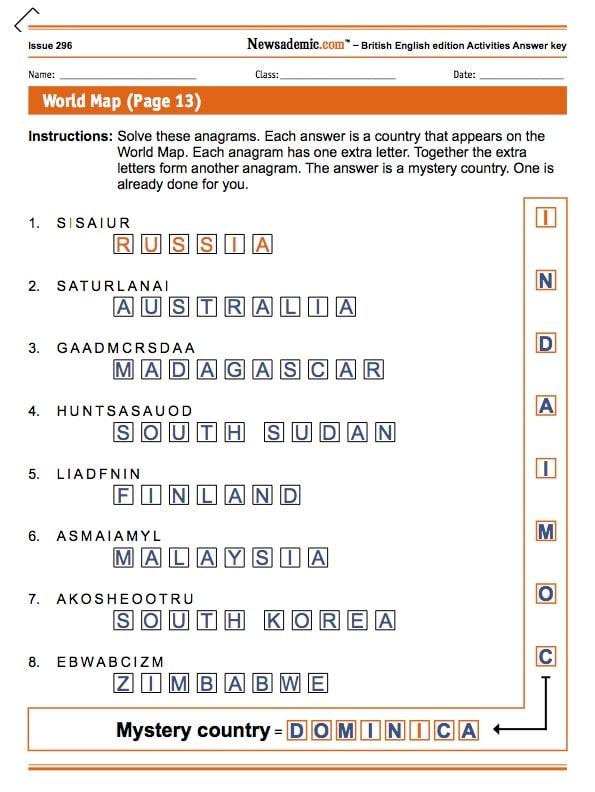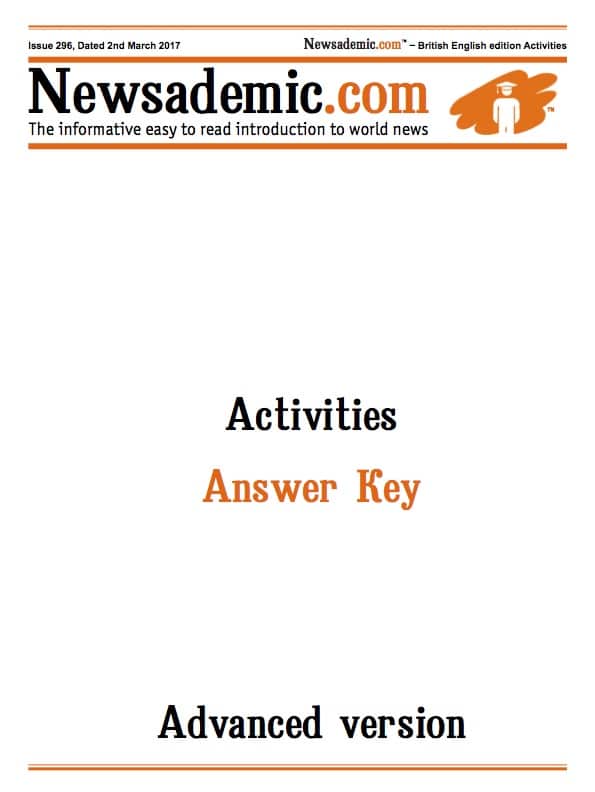 Newsademic features news articles about:
SCIENCE
HISTORY
SPACE EXPLORATION
THE NATURAL WORLD
POLITICS
ELECTIONS
ECONOMICS
BUSINESS
CULTURE
ART
ARCHAEOLOGY
OBITUARIES
LITERATURE
GEOGRAPHY
CONFLICTS
& INTERNATIONAL CURRENT AFFAIRS
NEWSADEMIC SCHOOL LIBRARY SUBSCRIPTION
Many school libraries subscribe to Newsademic. These 12-month subscriptions (26 issues) include the newspaper, two sets of activities/worksheets plus the respective answer keys. Paper copies of each PDF issue of the newspaper and activities can be printed off/photocopied for use within the school library or a single class. However, this subscription type does not allow for the PDF files to be forwarded or made accessible to members of the school via any electronic/digital format, or for the login details to be shared.
PAYMENT
There are two payment options. We can send an invoice for a bank transfer or posted cheque/check payment. Alternatively, we can forward an invoice that is payable online with credit/debit card, or via a PayPal account. Payment terms for a bank transfer or posted cheque/check invoice is two months or 60 days.
School library 12-month subscription (26 issues)
NEWSPAPER
plus two sets of activities/worksheets
and answer keys (26 issues)
US $80
€60
GB £50
PUBLIC LIBRARY SUBSCRIPTIONS
We do supply free-of-charge newspaper (PDF format) only to public libraries in several countries. These subscriptions allow the library to print off a few copies for use in the library. Libraries are not able to distribute the PDF files via any electronic means or download. To apply please contact us at subscriptions@newsademic.com.
"Newsademic has become a very popular resource at our school"
"I have used your publication for a few years now and find it one of the best resources we have"
"We're glad our subscription is up and running. This is a great resource!"