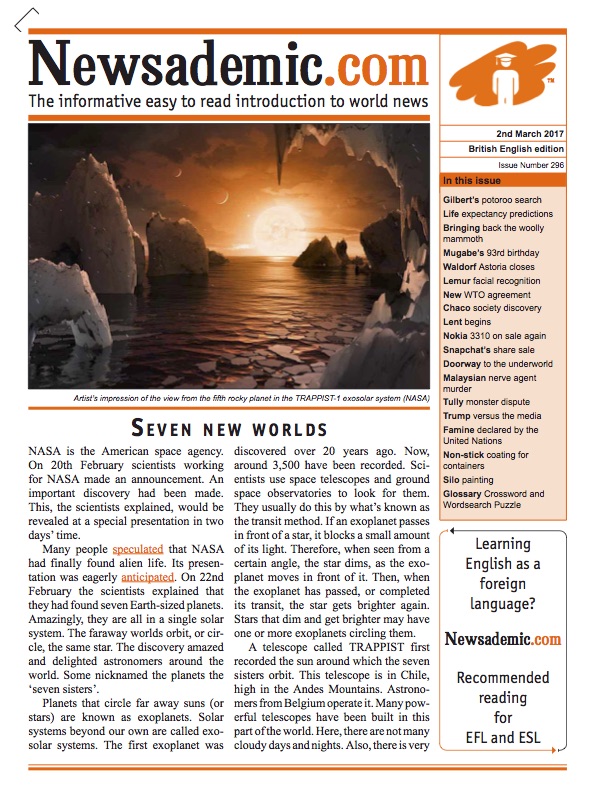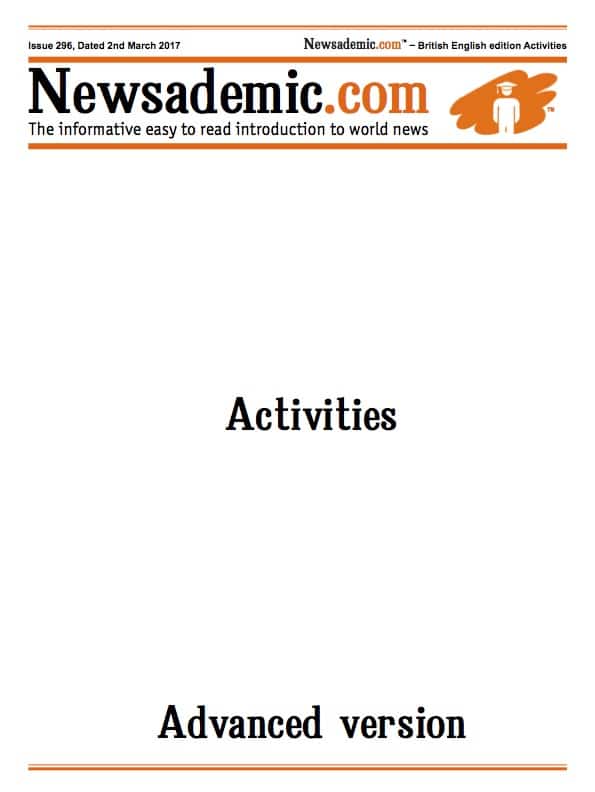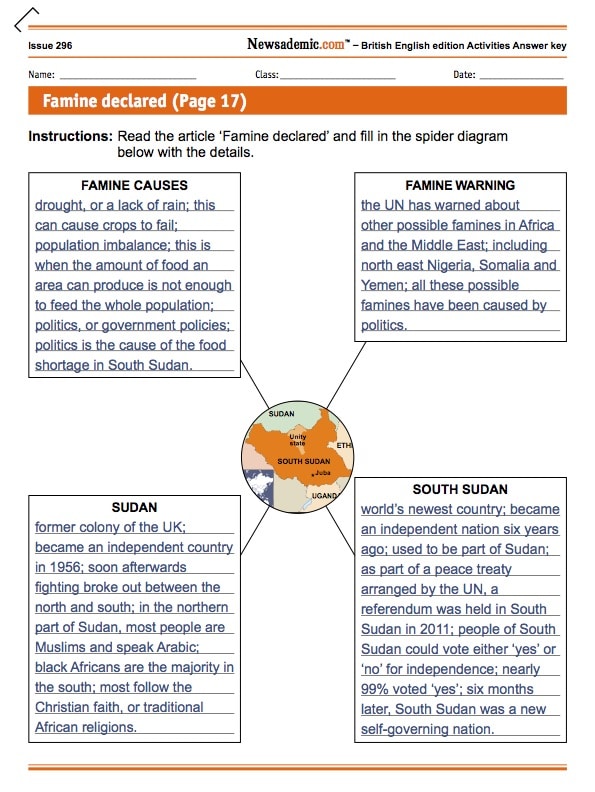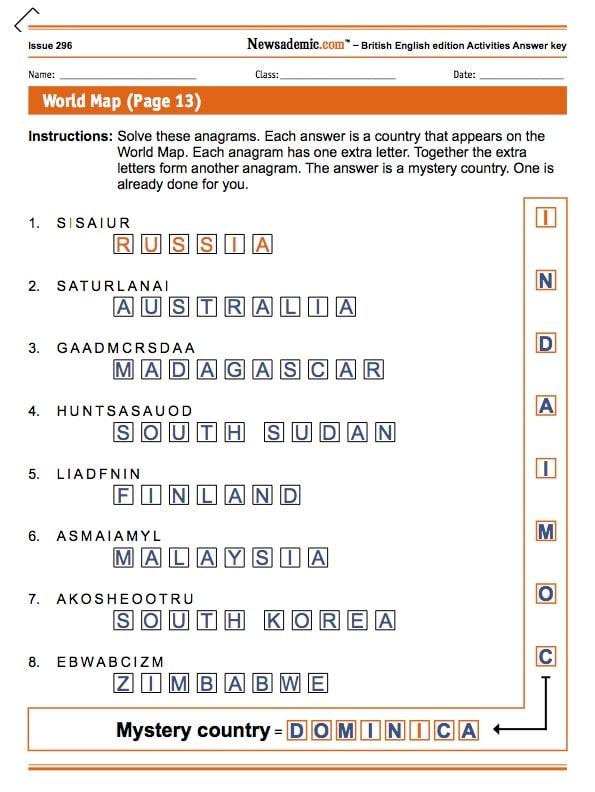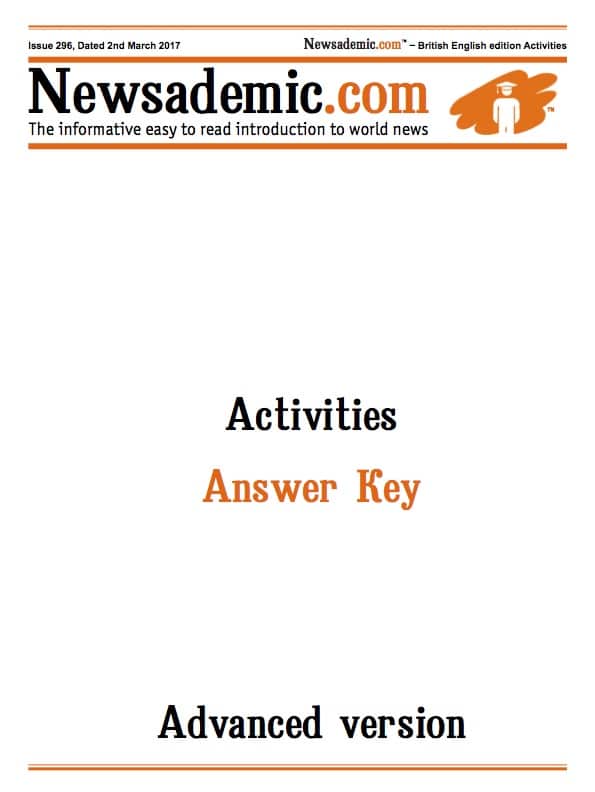 Newsademic features news articles about:
SCIENCE
HISTORY
SPACE EXPLORATION
THE NATURAL WORLD
POLITICS
ELECTIONS
ECONOMICS
BUSINESS
CULTURE
ART
ARCHAEOLOGY
OBITUARIES
LITERATURE
GEOGRAPHY
CONFLICTS
& INTERNATIONAL CURRENT AFFAIRS
NEWSADEMIC FOR EFL STUDENTS AND ELT SCHOOLS
News stories are a great source of teaching material. Ask any group of English language teachers what type of reading activity they think is best for their students and many will reply "newspaper articles".
International news stories are far more current than traditional English language course books.
In an increasing number of countries, Newsademic is one of the most frequently used English language teaching publications. Many English teachers consider the newspaper's content and accompanying worksheets to be among their best and most popular teaching resources.
Many different ELT organisations and EFL students use Newsademic. Often use the publication in different ways.
For instance, some larger language schools arrange for each student to have a subscription for the duration of their course. Another option is to email the Newsademic PDF files to students or place them on the school's website as a download.
Student subscription durations are flexible. They can match the language school's course lengths, say nine, six or three months.
Others language schools arrange for a number of their tutors to have their own 12-month subscriptions. These tutors then use Newsademic within their own classes.
Individual students, smaller language schools or freelance tutors want a single subscription.
Prices for a 12-month 26-issue subscription start from US$ 80 (£50, € 60).
(Excludes 20% VAT added to all subscriptions purchased in European Union (EU) member countries. The VAT element is not charged if your school is in a EU country other than the UK and you supply a valid VAT number in the field provided.)
Complete the form on the next page and we will come back to you with options and prices.
PAYMENT
There are two payment options. We can send an invoice for a bank transfer or posted cheque/check payment. Alternatively, we can forward an invoice that is payable online with credit/debit card, or via a PayPal account. Payment terms for a bank transfer or posted cheque/check invoice is two months, or 60 days.
Language schools 12-month (26 issue) subscription
"Newsademic has become a very popular resource at our school"
"I have used your publication for a few years now and find it one of the best resources we have"
"We're glad our subscription is up and running. This is a great resource!"